Magic has surfaced as a theme for the writers taking my latest Story Circle On-line writing adventure: Grab Life By The Writing Gusto.
I believe Magic exists, we just learn to filter it out on our slog to the "Real World," which of course is anything but real. Truth continues to be stranger than fiction, so I'm not sure why we continue to train the young for the real world when that's not in our best self-interest.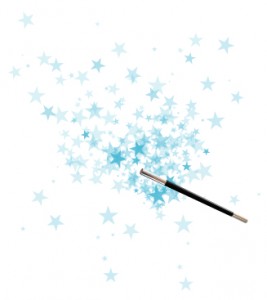 Someone said to me that the title for my class wasn't possible, that you couldn't grab life by the writing gusto.
Why not? That's how ingrained folks are to sort everything into real and not real. (more…)